Q & A – FREQUENTLY ASKED QUESTIONS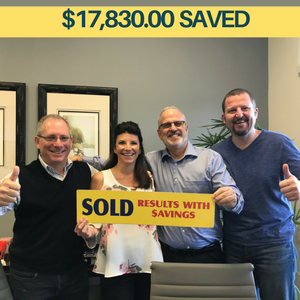 Are you a "real" real estate company?
Absolutely YES! We are a full service real estate brokerage, staffed by experienced and award-winning licensed REALTORS. We are all active members of the National Association of REALTORS®, as well as the local South Florida REALTOR® associations in both Broward and Palm Beach County.  We have years of experience selling properties throughout Broward and Palm Beach County, which includes Coconut Creek, Boca Raton, Weston, Coral Springs, Parkland, Deerfield Beach, Margate, Boynton Beach, Lighthouse Point, Davie, Plantation, Tamarac, Delray Beach, just to name a few… 
How long has Assist 2 Sell been in business?
Assist-2-Sell first started in Reno, Nevada in 1989. Today we have hundreds of offices in the U.S and Canada, and we have been named by Entrepreneur Magazine as the 48th fastest growing company. Our real estate company serving Broward and Palm Beach County first opened in 2004.
What services are included when listing with Assist 2 Sell?
EVERYTHING! We call it "Full Service with Savings!"®
We handle every aspect of the home sale from listing to closing.  We place your home in the MLS, and thanks to our affiliation with ListHub, Zillow, Trulia, Homes.com, and Realtor.com, these syndicated networks can result in exposure on over 750 different sites around the world!  We also market your home to over 45,000+ local real estate agents and their buyers. Thanks to Broker Reciprocity (IDX), your home will be advertised on major brokerage websites like Century21, Coldwell Banker, Redfin, Keller Williams, and Re/Max, just to name a few.  Our marketing campaign delivers a big social media push.  This includes placement on major social media platforms like Twitter, YouTube, Facebook and Instagram. It's called massive exposure!  It's a full-court press! We produce award-winning virtual tour slideshows using high-quality HDR photography. We create compelling property descriptions and ad copy, we pay for the sign and install the lockbox (if you want one). We handle all communications (phone calls, emails, text messages, etc.).
Do you put my house on the MLS?
YES! 100% of the time.
Do I have to show my own home to buyers?
NO! A licensed REALTOR® will show your home. Our real estate agents schedule everything with your approval by appointment ONLY.
Do other agents from other companies also show my home?
YES! As REALTORS®, we cooperate with all our fellow REALTORS® and all licensed real estate companies. Agents from other offices frequently sell Assist-2-Sell listings.  We show your home by appointment only, qualify the buyer, negotiate the offers, and set up the inspection, appraisal, and reviewing all the closing documents.
In other words, WE DO IT ALL – AND WE DO IT BETTER (please read our testimonials and reviews)!
How can you charge so much less?
"Traditional" real estate firms typically charge home sellers a high commission (typically, 5 or 6%), so how we are able to charge so much less?  It is because our low fee structure attracts more business! It's as simple as that.
How much has Assist 2 Sell saved sellers?
Assist-2-Sell has saved home sellers over $1,000,000,000 (1 Billion) in seller's commissions through our reduced commission structure*.
Is anything paid up-front?
NO! You only pay when we sell your home. If we don't sell your home, you owe us NOTHING!
How Do I Know What My Home Is Worth?
We help you! The goal is to make sure you receive as much money as possible on the sale of your property, and to sell it in a reasonable amount of time. We will prepare a free comprehensive Comparative Market Analysis (CMA), using many of the same techniques as an appraiser. This will assist YOU in determining the correct price for your home. Our approach takes into consideration the current competition for similar homes. We also review recent sales to compare market times and selling prices. To get an idea of your home's value, take advantage of this home estimate resource and contact our team today.
Do You Work with Buyers?
YES! Our local real estate agents provide full service for buyers as well as sellers. In addition to our own fine selection of homes, we can also assist buyers in viewing homes for sale through the MLS including new homes offered by local builders. The best part for a buyer is the professional assistance at NO COST.
Do you have a question that was not answered?
Let us know. Send us an email to Info@FlatFeeSavings.com or just call us.
*Savings based on comparison to paying a 6% commission. Commissions may be negotiable and are not established by law.